Join us for fruit tastings, cider pressing, classes & workshops,
Safety is our number one priority for our staff and our customers, so we have decided to keep the Raintree Garden Center closed to customers for the 2020 season. This means we can still ship you your order, but we are not doing in person pickup.
We are located in a very small town, and many staff live far from a well equipped medical center.
We are still accepting pre-orders for the 2021 season, and by then hopefully we will be able to have a normal season with plants being able to be picked up in person.
We will hopefully be opening up our doors again sometime this summer, in time for our fruit tasting events.
You can still use the phone number below to call and ask to speak with a horticulturalist to help you get your orchard plan started!
Garden Center Hours:

Closed Until Further Notice

Phone Hours: (800) 391-8892

Monday: 9am-4pm
Tuesday: 9am-4pm
Wednesday: 9am-4pm
Thursday: 9am-4pm
Friday: Closed
Saturday: Closed
Sunday: Closed

Email:

customerservice@raintreenursery.com

Address:

408 Butts Rd

Morton, WA 98356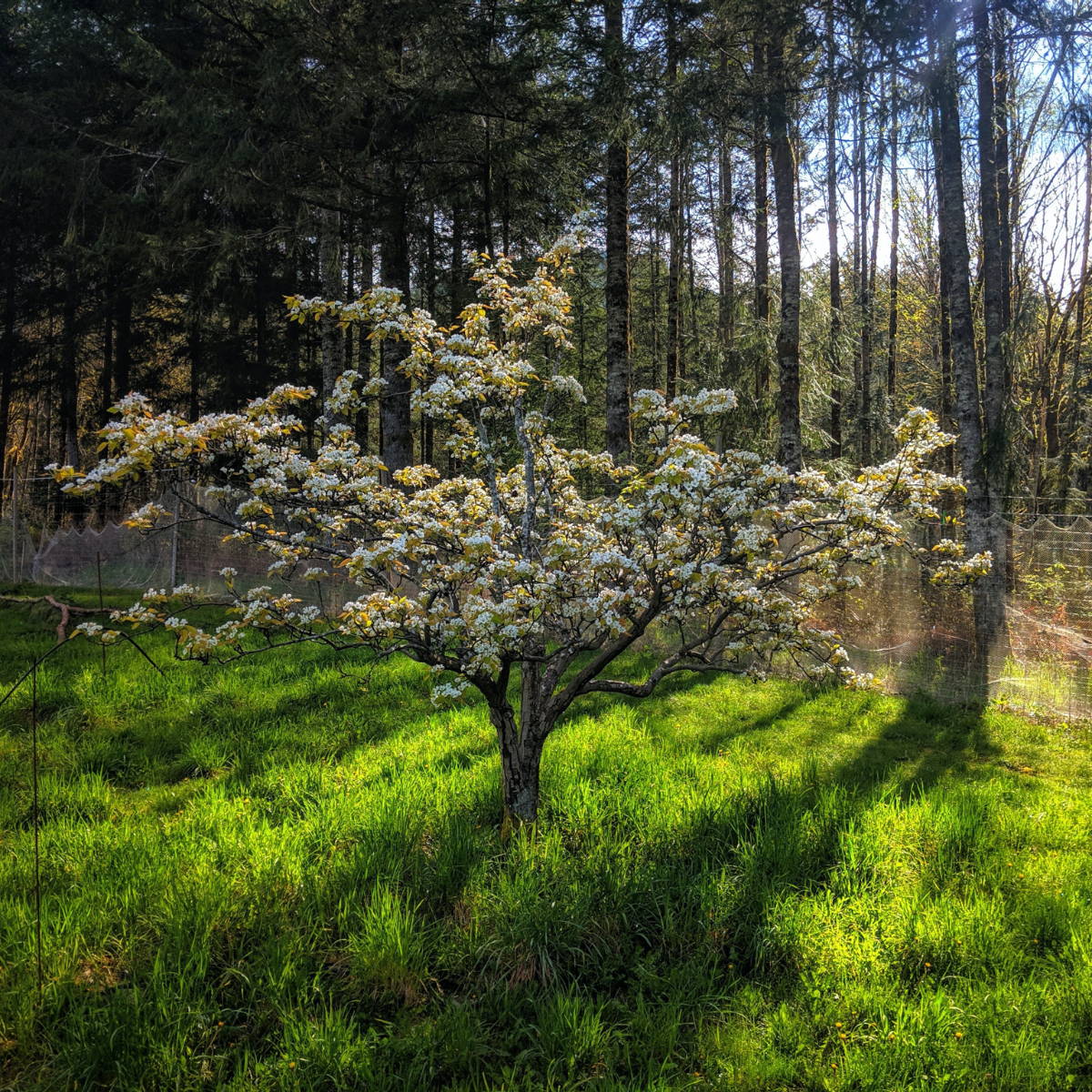 U-Pick and Summer Fruit Tastings
"What does a persimmon taste like?"
"Will I enjoy the fruit from my Paw Paw tree?"
These are all questions we get from customers about some of the rare and exotic fruit tree and berry varieties we sell. The easiest way to find out is to join us for a fruit tasting event!
Every summer Raintree is hosting several fruit tasting events where anybody can come join us in harvesting and sampling different types of fruit from around the world.
Raintree's policy is open door to customers. You can come to the nursery during open business hours from June-Dec to pick your own produce. We always have lots of extra from our mother trees in the orchard!
In addition we offer guided fruit tasting tours where you can learn about the history and science behind some of these amazing plants. Fruit tasting events can be found on our facebook events page by clicking here.
This is a general guide to when fruit is coming ripe at Raintree for picking. It's always a good idea to call ahead and see what is ripe and make sure the trip will be worth it for you!