Join us for fruit tastings, cider pressing, classes & workshops,
Safety is our number one priority for our staff and our customers, so we have decided to keep the Raintree Garden Center closed to customers for the 2022 season. This means we can still ship you your order, but we are only allowing pickups that are pre-scheduled.

We are located in a very small town, and many staff live far from a well equipped medical center.
You can still use the phone number below to call or email us and ask to speak with a horticulturalist to help you get your orchard plan started!
Garden Center Hours:

Closed Until Further Notice

Phone Hours: (800) 391-8892

Monday: 9 am-4 pm PST
Tuesday: 9 am-4 pm PST
Wednesday: 9 am-4 pm PST
Thursday: 9 am-4 pm PST
Friday: Closed

Saturday: Closed
Sunday: Closed

Email:

help@raintreenursery.com

Address:

408 Butts Rd

Morton, WA 98356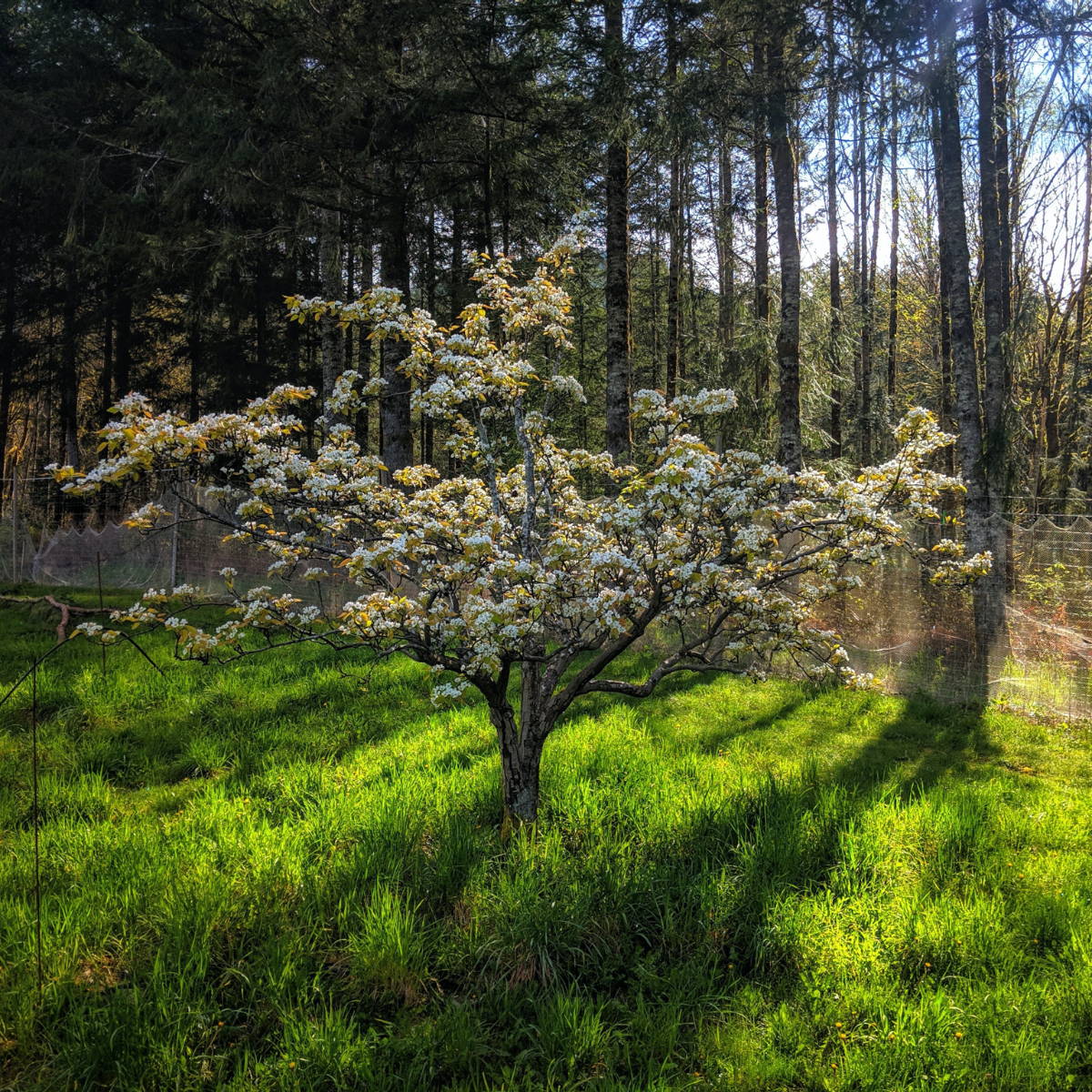 U-Pick and Summer Fruit Tastings
For over a generation Raintree Nursery has been a destination for fruit enthusiasts, landscape designers, and families passionate about growing their own fruits and nuts. The question that always comes up is "what does it taste like?" and that question can be the hardest to answer. Words alone can't really convey the distinct flavors and subtle aromas that fresh fruits have.
To this end Raintree Nursery has had a tradition of hosting annual fruit tasting events so that our local customers, and long distance visitors, can experience some of these delicious varieties first hand.
Unfortunately, due to the threat of the COVID-19 pandemic, we have had to break with this tradition and close our doors to the public for the immediate future. Community is at the heart of our business and the safety of our staff and customers is paramount during these trying times. We hope to return to our open-door policy, that Raintree Nursery visitors have enjoyed for more than 40 years, when the pandemic has passed and we can enjoy being together again.